This article originally appeared on Magicvalley.com. To view the original article, click here.
Julie Wootton-Greener
Nov 26, 2018
GOODING — Thinking about security can keep any school superintendent awake at night, but the challenge is even bigger for Brian Darcy at the Idaho School for the Deaf and the Blind.
In addition to making sure students are safe while they're in class at the Gooding campus, half of the student body, 40 to 45 students, live in on-campus cottages during the school week.
Like many other Magic Valley schools, ISDB is taking steps to improve school security. But it's also looking at how to ensure children are safe at night when they're on campus and away from their parents. It leaves school employees to fill a crucial role.
"Our kids are entrusted to us by families, and we take that very seriously," Darcy said.
ISDB put in a request about two years ago to the state's Permanent Building Fund Advisory Council seeking money for security upgrades on campus, as well as remodels to the cottages. It was approved.
Projects will be paid for by the Idaho Division of Public Works, the funding source for all of ISDB's major facility projects.
The first phase of the project will be remodeling three cottages — which will cost about $625,000 — followed by the second three cottages. Other safety and security upgrades throughout the school campus will cost about $500,000.
A couple of weeks ago, the school found out it would be working with Hutchison Smith Architects. The Boise-based firm will be looking at project needs and putting together initial drawings.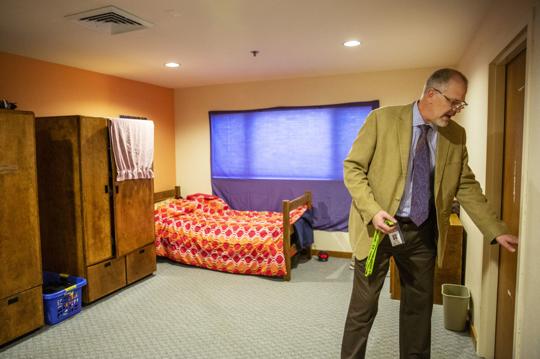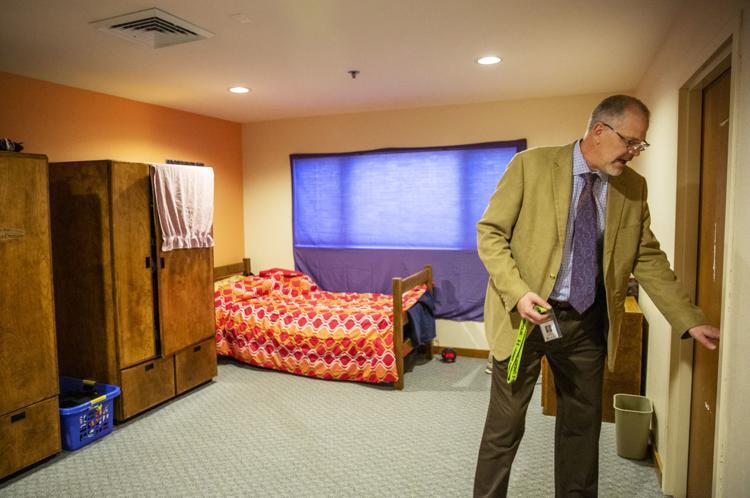 There's no timeline yet for when projects could begin. Darcy said he hopes work will be underway soon, but students living there during the school year makes that a challenge.
At the school campus, upgrades will include improving front office security. The state headquarters for Idaho Educational Services for the Deaf and the Blind will also move to the infirmary, and the infirmary will move into the main school building.
The school has already taken steps to boost security. It recently implemented Raptor Visitor Management in its front office — the same system some other Magic Valley school districts, including Twin Falls, already use. Visitors present an identification card and their information is run through a computerized background check system before they receive a paper badge to wear while at the school.
As for the on-campus cottages, the first ones were built in 1983 and haven't been renovated since. The school wasn't necessarily thinking as much about safety and security back when the cottages were built, Darcy said.
When children are awake in the evening hours, there are at least two adults in each cottage. There's one adult in each cottage overnight. Doors are locked during the daytime when students are in class and then again at night.
It's a balancing act of wanting the cottages to be secure, Darcy said, while also ensuring they feel homelike.
Cottage renovations will include cosmetic updates such as replacing peeling wallpaper, bathroom fixtures, outdated countertops and cabinets, and windows. It will also include upgrading wiring to accommodate for modern technology and installing electronic key card readers to the outside entrance of each cottage.
Over the summer, a separate DPW project — a heating and ventilation system for the cottages — wrapped up.
As Darcy gave a tour Nov. 15 of cottage two — which houses nine high school girls — he pointed out spaces such as the living room and kitchen. Bedrooms, most of which are used as double occupancy, each have their own bathroom.
Near the dining area, there's a blue light attached to the wall that lights up when the doorbell rings — a notification system to help children who are deaf.
A bulletin board in the main entrance shows a four-level system and which students are at which level. They can move to higher levels for having good behavior and showing responsibility.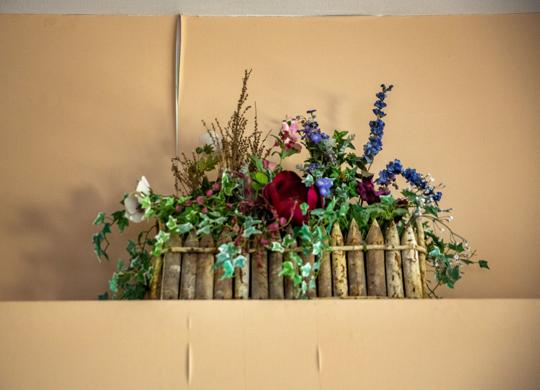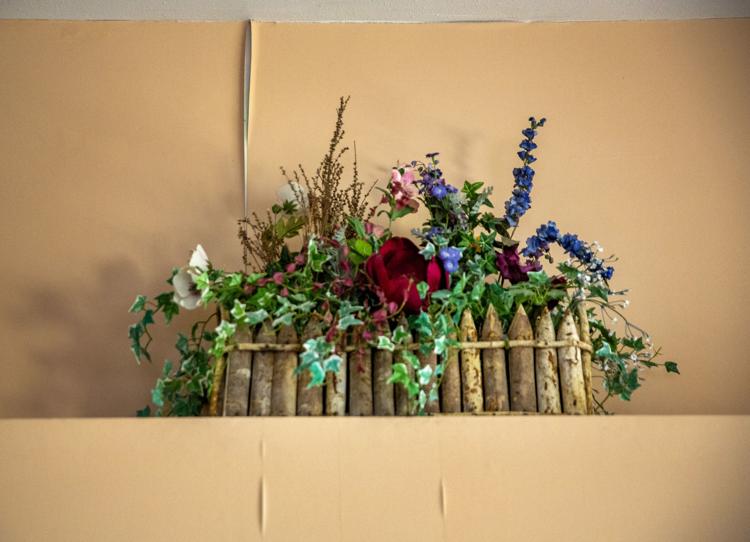 The system dictates students' privileges, like whether they can bring their cellphone into their room and what time they must have lights out. Level one is the most restrictive.
"It's kind of like being grounded at home," Darcy said, adding families like the system.
After school, students spend time at their cottage doing homework, recreational activities, chores like doing their own laundry, and having a family-style dinner, which is prepared in the school's kitchen. Children learn social skills and responsibility.
"We create as much of a family atmosphere," Darcy said.
Learning life skills is part of the school experience. Darcy said: "This is still part of their education, as far as we're concerned."